5 tags
Blog | Papa Sangre →
http://www.papasangre.com/blog/#post-464 An update from me on the game I'm currently producing: Papa Sangre 2
1 tag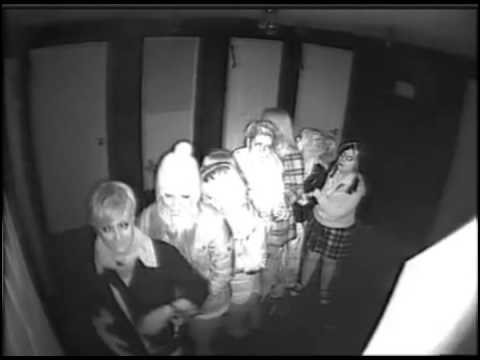 8 tags
David Rodigan wins Sony Gold
On Monday I went to the Sony Radio Academy awards where David Rodigan won the Gold award for Best Specialist Music Programme for his BBC Radio 2 series which I co-produced last summer. The award was presented to us by…Trevor Nelson, whose Radio 2 show I also produce.
5 tags
The Economist Audio Edition
Somethin' Else has just taken over production of the Economist Audio Edition - every single article in the weekly paper read out word-for-word. It's available to subscribers on the Economist website and through the iOS app. As I ran the original pilots, I'm now looking after the launch and delivery of the project. It's a huge operation, creating eight hours of audio per...
5 tags
6 tags
Trevor Nelson Aretha Franklin Special
To celebrate Aretha Franklin's 70th Birthday we turned the whole of Trevor Nelson's Radio 2 Soul Show over to the listeners to pick their favourite Aretha tunes. It turns out they have impeccable taste - who knew! - making for an hour of first class music. Check it out on the BBC iPlayer. To mark the occasion Team Trevor opted for matching outfits…
3 tags
Bodger refurb
(Most of) the Green family syndicate inspects (lack of) progress on Botanic (AKA The Bodger)'s partial refurbishment. Rather than starting to rebuild the interior we ended up ripping more out… Fans/future guests of Bodger watch this space, she will ride again! (hopefully in early May) CREDIT: @rogergreen
4 tags
February 2012 Greeniemix →
Here's a mix for y'all - a selection of the (mostly quite old) tunes I've been liking lately…
4 tags
BRITs.co.uk reborn!
This year marks our 11th year working with The BRIT Awards, and as if to celebrate, they've asked us to look after their Digital Strategy. We're now responsible for all the digital content for the music event, including running its Social Media accounts, and updating, redesigning and rebuilding the website - which has just gone fully-live. On top of that, we've got our video and...
8 tags
Race Against Time - in iOS App Stores now!
The iOS game I produced (via Somethin' Else) for the Tate Modern - Race Against Time - is available in iOS App Stores worldwide NOW! You play as a wily chameleon, travelling through the history of modern art in order to defeat evil Dr Greyscale's plan to remove all the colour from the world. As you race through time from 1890 back to the present day, the background, platforms and enemies...
5 tags
Chill Winston annual gig @ Charlie Wrights
Yes it's that time again - come on down to Charlie Wrights to hear us churning out the usual mix of blues, funk and soul covers. 
3 tags
C...bucket gig @ The Roundhouse
I'll be playing with C…bucket in the bar at the Roundhouse on May 14 as part of the Netaudio event. Come along! Literally anything could happen. UPDATE: It was great. Here's a pic to prove it:
4 tags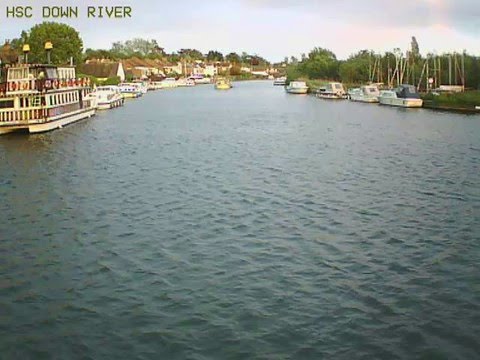 4 tags
6Music's Vinyl Mixes
DJ Yoda and I were asked to create six special mixes to be pressed to limited edition vinyl to be given away by BBC 6Music to celebrate Record Store Day. Yoda made two and I did the other four - with tunes picked by Jarvis Cocker, Lauren Laverne, Radcliffe & Maconie, and Steve Lamacq. If you didn't pick one up at the time you can take a listen here (or head to eBay where they're...
4 tags
BBC Radio 1 & 1Xtra's Dubstep Soundclash
Last weekend I produced the flagship moment of Radio 1 & 1Xtra's first ever Dubstep Takeover - the Dubstep Soundclash. We took over every studio at Radio 1 to pit four crews representing London, Bristol, Manchester and the Midlands against eachother for the Dubstep crown of the UK. The result was a hectic and distinctive show which had a huge response from the audience, with thousands...
6 tags
Ras Kwame In Ghana
In October I headed out to Ghana with Ras Kwame to record Ras Kwame In Ghana for International Radio 1. I spent 3 months in Ghana in 2001 so it was great to be back. We met some amazing guys and heard some incredible music. You can listen to the programme here. And check out this guy Antibilla we recorded in Tema - he was amazing (sadly I can't get Audioboo to embed here at the moment). ...
9 tags
Watch
Ras Kwame had an exclusive MC Session with grime rapper Kano on his Radio 1 & 1Xtra show this week. Watch the video, which I directed, shot, and editted, here.
5 tags
Radio 1's Download Download
This week I was (for Somethin' Else) commissioned by Radio 1 to make a mashup of 50 artists who've rocked Donnington Park over 30 years of the Download Festival. The result was The Download Download, twenty minutes of distortion, destruction, and musical devastation - to quote the commissioning document*. The mix was played out across the daytime Radio 1 Schedule in the run-up to the...
5 tags
A little something I made for BBC 6Music's...
3 tags
Musical
I'm a keen drummer, an inevitable DJ, a shy producer, a reluctant tromboner, and an aspirational pianist. I shout about my occasional gigs, mixes, and tracks here.
2 tags
Work
I post occasional things here about cool stuff I've done at work that I can shout about
2 tags
Nautical
I do a bit of sailing on the norfolk broads, as my extended family has a small rag-tag fleet of boats. I've also been known to fly to warmer climes for a fair-weather windsurfing. I occasionally post photos and tails of our racing exploits from the back of the norfolk cruiser fleet here.
3 tags
Welcome
Thanks for visiting my site. You're hopefully not the first… My aim is to keep it occasionally updated as and when I have things to shout about. It'll become an online record of some of the projects I've produced through my day job (see about), and a place for me to put some of the things I do outside of work. Most things I do are a bit of both. But I'm also quite...